Be a Financial Advisor Today
BE A PART OF OUR GROWING TEAM!
Achieve your dream, Tested business system, above average income, time freedom
BE A LICENSED FINANCIAL ADVISOR TODAY!
Start Your Own Financial Services Online and Offline Business Today and Increased your Opportunity.
* Help your family maintain a home.
* Prudent to handle money wisely and live within your means.
* Prudent to manage debt and save for the future.
WHAT are my BENEFITS of joining TGE of AXA Philippines?
What's in it for you:
* Comprehensive training for candidates with or without experience.
* Atleast 4x a year all-expense paid travel incentives.
* Performance based compensation package
* Quarterly bonuses.
* HMO and training allowances.
* Digital tools of trade.
* Provident Fund.
* World Class training.
* Mentoring from successful managers.
* More...
Online Marketing Support
* Free Virtual Assistant (Online Marketing Support) with our managers and members
* Free Website Listing of your contact details (no need to pay or Prudent to create a website).
* Hosting (hosted to our multiple proprietary websites in multiple server locations).
* Search Engine Marketing support (people are searching for Retirement Planning based your area.)
* Visibility (having a webpage is not enough, our websites are visible to target market and receives hundred and thousands of visitors.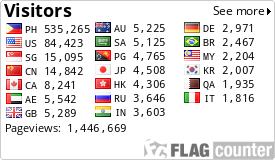 --- Package Value Over $1,000USD / year, your's for FREE ---
All benefits are available for all Retirement Planning Financial Advisers under our TEAM...

In Retirement Planning, Working as a TEAM is better than working ALONE."
---
Minimum Requirements:
At least 25 years old and with communication skills, coachable and flexible
Missionary / Sales experienced is an advantage
Special Skills is an advantage
excellent communication, interpersonal and listening skills;
the capability to explain complex information simply and clearly;
the ability to network and establish relationships with clients;
research and analytical skills;
negotiation and influencing skills as well as determination and tenacity;
the ability to work in a team;
time management skills;
customer service skills;
self-motivation and organisation;
a good level of numeracy and IT skills;
a target-driven mindset;
a flexible approach to work;
decision-making skills;
discretion and an understanding of the need for client confidentiality;
an ethical and professional approach to work.
---
We love to hear from you!
If you have any inquiries, comments or suggestions, or even concerns, thru the following contact information and we will attend to your matters as soon as we can.
Bro. Oliver Bugarin, Financial Advisor (Retirement Planning for Health Care, Estate and Inheritance Taxes, Wealth Buidling and Wealth Preservation)
for Life/Variable Investment / Non-Life
Loan Consultant
LL+: 632+994-1722
Home-Office: 632+519-1719
SMART: 63-919-3613431
In-case you encounter problems or delays in your call/text message due to several reasons.
Please send a message thru an Email or FaceBook
You deserve a great service and that's what we ensure!
Email / Skype:
Facebook: www.fb.com/iSecureMyFuture
More Axa Philippines Financial Advisor (Retirement Planning for Health Care, Estate and Inheritance Taxes, Wealth Buidling and Wealth Preservation)s
---
Retirement Planning
Secure My Future: Free Financial Education
Client Feedback: Thank you for the secure transaction. Looking forward to doing business with you again! :)
Health
Reduce your financial vulnerability to sickness by preparing early for the unexpected.
THE COST OF GETTING SICK
It's dangerous to assume you won't ever get sick and lack of preparation aggravates the cost of treatment. If you didn't plan for it, you'll end up using your life's savings or borrowing money. A health plan ensures you are financially prepared for your medical needs, so you can better focus on your recovery without hurting your family's finances.